We've been taught to treat the 30th birthday like a really, really BIG DEAL. How are you going to react? Do you feel nervous about it? Will you have a massive freak out and run away to join the circus, throwing your ID into the Atlantic on your way to a brand new life?
I'm a big believer that the actual BIG DEAL moments in life are things for which you can never really prepare—they catch you off guard in a way that always brings me back to that time I fell off the high bar and had the wind knocked out of me, I lay frozen on the mat, eyes wide with fear, for what felt like several minutes. Stunned. Speechless. Paralyzed. An accepted apprehension that these moments will eventually come and snatch away my control is perhaps why I am a fairly obsessive planner for all the small things. Steer when you can. Then you'll at least know where your boat is when the perfect storm hits.
While I know this birthday could pass without any effort on my part, I do feel like it's important to prepare for this small moment that will give way to a decade of bigger ones. Or so I hope.
So, in preparation for the momentous occasion, I find myself reflecting on milestone birthdays. I can remember nothing about the celebration of my first decade and very little from the second—other than for my 20th birthday, while I was still recovering from a nasty bout of Norwalk, my university boyfriend gave me one of the season of Buffy on DVD, which perhaps made me smile at the time, but now I just think, Okay, all that means is that he had at least two conversations with me. Deep.
The only aspect of relevance, something that joins the two occasions, is the direction of my gaze: forward. At 10, then at 20, I was resolutely focused on what was in store for me over the next ten years: the changes, the privileges, the challenges—it all seemed very exciting. A lot gets packed into one decade.
Now, for 30, I find myself looking backward, not because the best is behind me, but because I finally understand the importance of reflecting as a way to understand what is to come. That history is sometimes our most prized possession, because it helps us to understand the present and, God willing, the future.
I've read a lot of articles where the person in question offers sage words of advice once they hit 30. Advice for those still rising in the ranks of age, building the rings of the tree—or even wistfully to the younger you who can't listen, but wouldn't even do so if the opportunity were scientifically possible.
However, I feel unqualified to do so. I feel as though I am no longer learning any new lessons. Rather, I am at last understanding the ones taught to me years ago. With every breath, I am not growing but waking up. Each limb is lifted from slumber with a dawn of realization that is not new, just underused. It has been waiting.
So, here is what I have woken up to lately, which I will share with you on this special occasion.
"Can't" is a bad word.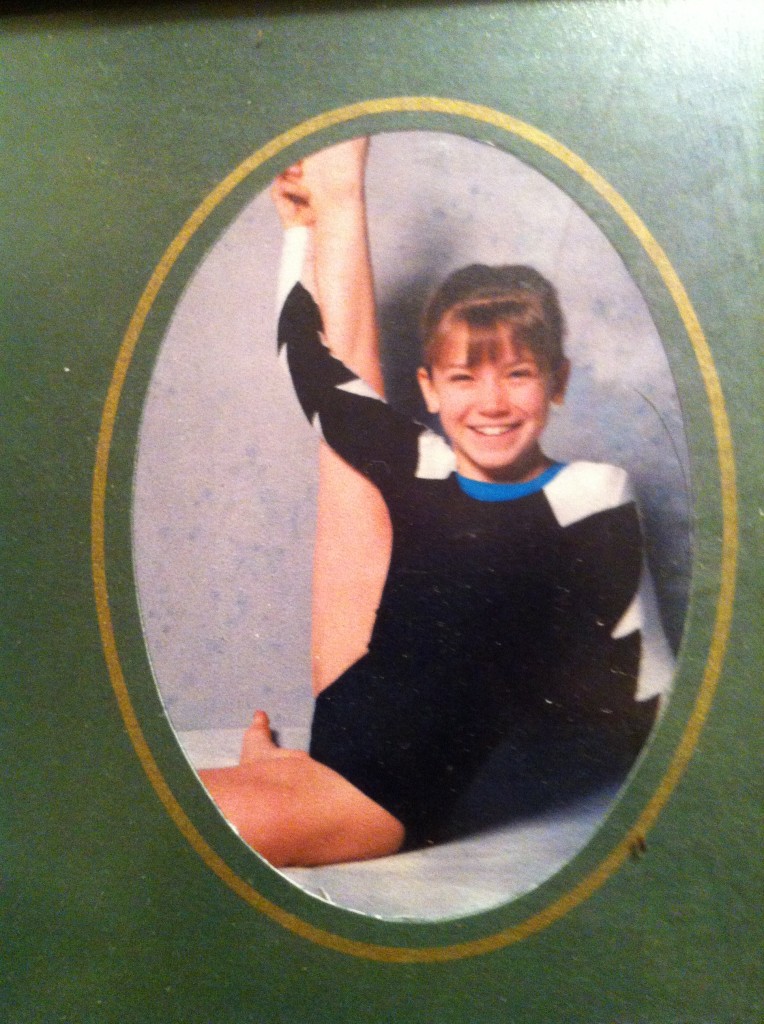 For nearly a decade, I spent the majority of my free time in a sweaty gym that always smelled of chalk and disinfectant, training to be a competitive gymnast. For most of that time, I had the same coach. She seemed like an extension of my family, which makes sense, seeing as I spent 4 days a week with her. She must have been one patient woman—my curled pigtails might have been cute, but I'm sure my personality was not always. She taught me how to cartwheel and handspring and how to look graceful when not gracefully balancing on the beam. But she also taught me about possibility.
See, she made up this rule. No one in the group was allowed to say "can't." I can't do this. I can't try that. It was forbidden. Coach said so. I don't remember what the punishment was; we just accepted it as a boundary not to be crossed. It was a simple way to teach young athletes the connection between thoughts and actions. Mind and body. When we ruminate in doubt and negativity, the outcome will follow suit. When we embrace certainty and possibility, we can do anything—even fly.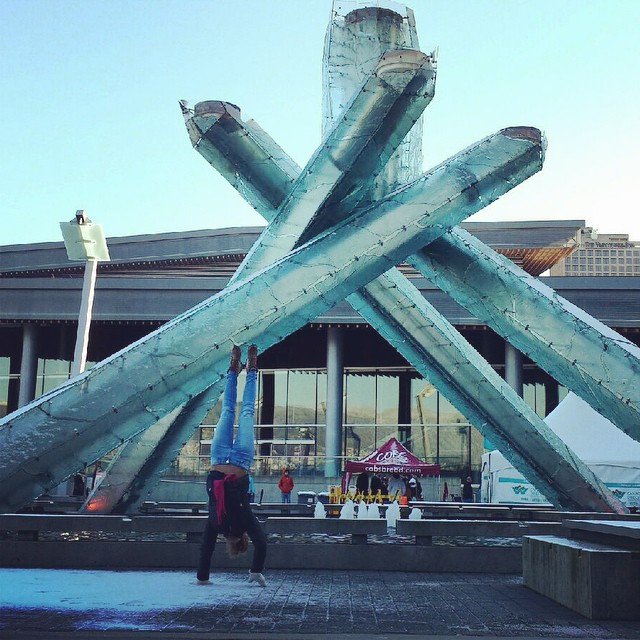 My body still carries the memory of how to do handstands, walkovers and the occasional front tuck into a pool—like an echo lingering in my muscles—but this rule took longer to sink in. I re-learn it every day. When you remove thinking about what you can't do, there is only room for what you can achieve.
Thoughts become words. Words become actions. Actions become character. Character becomes destiny. Start with thinking, I can.
This is how I'm preparing for the big 3-0, a small moment, really. I will cross this point in time technically while sleeping (I was born at 3am or something obscene like that). But, for me, it means being aware of both past and future, all the while trying to focus on the present. A balancing act requiring a lifetime of patience and effort.
When I get overwhelmed, when I start dwelling on the order of things, of this mad Benjamin Buttoning I seem to be doing through life (marriage to serious relationship to single life; running my own business and managing others to running things on my own to running around for someone else), sometimes I think, I can't do this. And then I remember. It's not allowed.
Life isn't as linear as our birthdays would have us believe. It's sporadic and twisted and wonderful, borrowing lessons and jumping roles, forever changing, keeping us on our toes. Sometimes I'm ready for it, sometimes I get caught completely unprepared. But always, always, in every stage and at every age, I want to ask myself, What if I can?